Home Depot And The Birth of Do It Yourself Projects
It is a Saturday I am walking into the Home Depot to get some things for the yard. In the back of my mind is the kitchen remodel my wife in the Kings Grant section of Virginia Beach has been needling me about. I usually just nod my head, agree, and get on with my day. I mean this is going to be tens of thousands of dollars, hours of pricing, hours of sweating the risk, hours of dealing with contractors, a litany of things they won't tell me until I sign. It goes on and on and does not fill me with confidence.
But this is different. Every aisle is filled with products that can "empower" me to redo my floor, rebuild my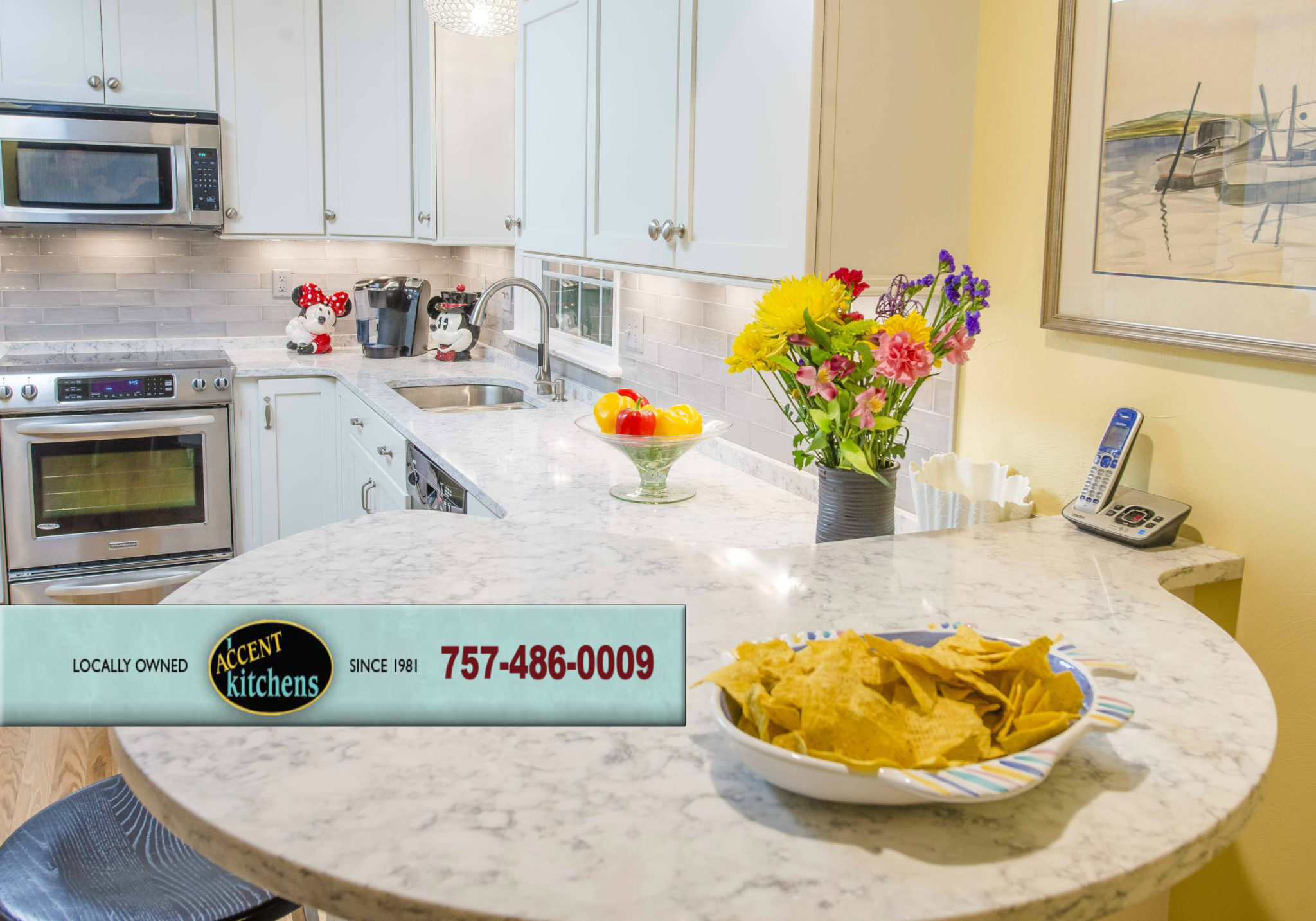 bathroom, build a three tier deck, build my own pool, and at least a dozen more projects that I can build at rock bottom contractor  prices. Naturally I start thinking about that kitchen. I mean how hard could it be? A few cabinets. Some plumbing. I will watch a few Youtube videos. It will be done in a week..or two. Ok I think.
Now where do I start?
A Few Tips Before You Begin Your Virginia Beach Kitchen Remodel
Don't go to crazy if you do decide to do the job yourself: Keep it simple and don't try to emulate Better Homes and Gardens. At least humor yourself with a FREE FAST 2 Day quote on what a professional would charge. This will do a few things for you including:
Knowing how much more it would cost to have someone do it. In some cases it might shock you how little the labor charge is after you factor out the materials
Knowing exactly what you will need.
Seeing what is possible by contractors who have done lots of these
Set a timeline that allows for your lack of experience. A Virginia Beach Kitchen Remodeler does hundreds of these, this is probably your first
Make sure you have all the tools you need
Make sure you have budgeted for mistakes or changes in areas like kitchen floors, kitchen cabinets, etc. This is very likely when you are doing something this complicated
Focus on quality components when you select cabinets, cooking appliances, etc. Skimp here and it will haunt you forever
Don't forget the permit. You need one for a large remodeling project
Don't forget disposal. You have to put the old materials somewhere. This is also an overlooked hidden cost
Avoid The Kitchen Remodel Snowball Effect
We do not get a lot of snow here in Chesapeake, The Beach, or Hampton Roads. I am referring to a different kind of snowball. I mean projects that start small and innocent and gain avalanche strength until they become financial monsters. Here are a few examples I have read online with remodels.
Here are a few examples of snowball costs that HAVE happened:
Someone put a door into a wall that was in subpar condition and the entire wall collapsed.
Cost to fix: $1500 and lots of embarrassment
A man tried to sand down his cabinets to fit the new fridge
Cost to fix ruined cabinets: $700 and an unhappy wife
A couple begin their dream kitchen remodel by hand just to discover that the walls were invaded by termites
Cost to fix walls: I don't want to know
These are little things or things you might not see but they will balloon your budget. There are countless stories of going back to the home improvement warehouse and spending more and more on supplies and tools. Things you probably will not use again. But you don't see these in the beautiful do it yourself displays.
Get A Second Opinion From Accent Kitchens in Virginia Beach
What if the cost of having a professional contractor wasn't that much more than doing it yourself. At the very least let our professional designers and installers prepare you for unseen challenges that may come your way on your remodel if you go the do it yourself route.
Looking for more information on kitchen cabinets, or bath and kitchen remodeling?
Need a free 2 day quote for your dream kitchen or bathroom?
Where is Accent Located
We are located across from the Virginia Beach Public Library near Chilis